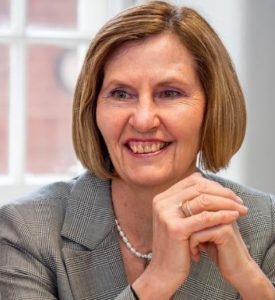 It is with great sadness that I share with you the news of the untimely death of Prof Patricia Dunning AM. She has a global reputation in the field of diabetes care, research and education. Her legacy will continue to influence the nursing profession but also the relevance of inter-disciplinary diabetes teams in the 21st Century.
"Trisha" was a very early advocate of the centrality of the person with diabetes. Of particular interest and deep concern was the social inequalities in health and the absolute importance of people with diabetes to contribute to policy recognising with gratitude and respect the contribution that people with diabetes make in the context of research. She has held many important positions in national and international diabetes organisations and received many awards for her work including being made a Member of the Order of Australia, induced into Sigma Theta tau Researcher Hall of Fame and the Victorian Honour Roll of women.
On behalf of FEND we offer our deepest condolences to her husband John and family. She will be a great loss to them and to all of us in the nursing profession.
She achieved so much in her lifetime. Her courtesy and diplomacy was second to none. "Her voice was ever gentle and low" – a voice that was truly listened to.
As a mark of respect to this great lady we share a keynote presentation presented by Trish at the FEND conference 2014 in Vienna.
May she rest in peace.