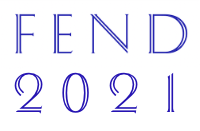 From 24 September
Over 18 hours of expert content!
from 36 international speakers!
Huge range of topics
Also don't forget to catch up on last year...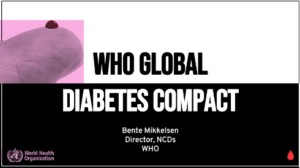 FEND welcomes the objectives of the WHO Global Diabetes Compactlaunched on 14 April 2021 at the Global Diabetes Summit co-hosted by the World Health Organization and the Government of Canada, with the support of the University of Toronto.
Study for an MSc
FREE!
How?...
FEND offers a course to members who meet the requirements.
Recognition Award
In 2020 FEND established an annual FEND recognition award for Diabetes Specialist Nurses and Diabetes Specialist Midwives who have made significant contributions to diabetes care, research and education.
FEND acknowledges its sponsors for their continuing support and commitment to FEND core activities: