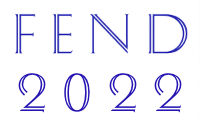 Also don't forget to catch up on last year...
Over 18 hours of expert content!
from 36 international speakers!
Huge range of topics
FEND offers a course to members who meet the requirements.
Our diabetes MSc programme is delivered by highly experienced diabetes academic clinicians and researchers who are experts in the field of diabetes with a strong focus on promoting evidence-based care and improving healthcare practice.
The diabetes MSc programme is focused on improving diabetes outcomes by engaging students in addressing clinical problems of relevance to their area of practice.
King's College London offers exciting opportunities with two world-class academic health science centres and renowned teaching hospitals providing general and specialist care.
UN World Diabetes Day is of the greatest significance as the IDF Atlas shows an ever increasing prevalence of diabetes since the last edition. The theme this year is "If Not Now, When?".
National health services are not meeting the goals of the UN Resolution on diabetes (61/225, Dec 2007).
FEND recommends that diabetes service providers should ensure that every person with diabetes has access to a named Diabetes Specialist Nurse.
To further mark WDD 2021 we are featuring two presentations from previous conferences by people with diabetes - their personal narratives.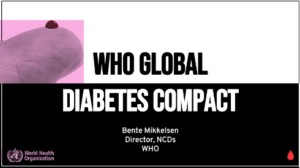 FEND welcomes the objectives of the WHO Global Diabetes Compactlaunched on 14 April 2021 at the Global Diabetes Summit co-hosted by the World Health Organization and the Government of Canada, with the support of the University of Toronto.
Recognition Award
In 2020 FEND established an annual FEND recognition award for Diabetes Specialist Nurses and Diabetes Specialist Midwives who have made significant contributions to diabetes care, research and education.
FEND acknowledges its sponsors for their continuing support and commitment to FEND core activities: